Registration for summer activities through Bend Park and Recreation opens on Monday for three days. 
Before signing up, check out the summer playbook for all activities offered. The link for registration opens in several different phases, this is to keep the website from crashing. Here are the phases for registration so you can look ahead:
Monday, March 20, 6 am: Recreation, enrichment and sports programs

Includes arts, crafts, sports, technology and more

Tuesday March 21, 6 am: Swim lessons and aquatic programs

Includes lessons for youth and adults

Wednesday March 22, 6 am: Sports leagues

Includes youth and adult leagues
RELATED: After website crash, Bend Park & Rec says staggered registration possible
RELATED: Bend Park and Recreation 3-day spring registration begins Monday
For those who haven't logged into their online account in the past 30 days, BPRD strongly encourages to do so now so they can successfully log in without issues.
If you are unable to register online, you can also go in person at any of the locations below:
District Office: 799 SW Columbia St. – open at 8:00 a.m.
Juniper Swim & Fitness Center: 800 NE 6th St. – open at 5:30 a.m.
Larkspur Community Center: 1600 SE Reed Market Rd. – open at 6:00 a.m.
Summer registration is for programs running mid-June through August. The following is information from the BPRD website on how to register.
How to Register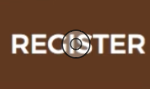 Log in to the registration site.
Find the activity and select the "+" (plus sign) icon.

A confirmation bar will pop-up at the bottom of  your screen. Select the "Add to Cart" button to proceed.
Designate the member in your household that will attend the activity and hit "continue."

Answer the required questions in the Questions field.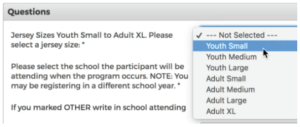 Read the Refund Policy and Participant Release, and check the box to indicate that you have read and accept the terms of those policies. Select "Continue."

In the shopping cart, confirm the class and fees and apply any  available gift certificates or credits. Select "Proceed to Checkout."
You will be emailed a confirmation receipt. You can continue shopping or log out.